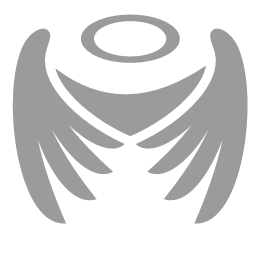 Divine Dawn is a text-based RPG in which you step into the role of a would-be hero, with dreams of greatness and no likelihood of achieving any of them in a peaceful world with no real genocidal threats. Then you nearly die several times in a row, discover traces of an ancient mystery and (possibly) impending doom, and go on a road trip with colorful cast of comrades to save the world! Maybe. You've got a lot of fighting, therapy, adventure, and monster girls to deal with before we get to that point. Fortunately, you'll usually have a partner at your side to help you out in fights and offer witty(?) banter(?). But only you can decide if it's worth trading your humanity for the power you need – otherworldly energies offer much, but will change your body over time.​
Thread Updated: 2021-03-23
Release Date: 2021-03-22
Developer: Cryswar / Patreon / Discord (daily status updates!)
Censored: No
Version: 0.4
OS: Windows, Linux, Mac, Android
Language: English
v0.4 Release:
The first randomized adventure is out, with a mixture of battles, a boss, normal events, and a special event hinting at future conflict.
The Mastery system is out as well, allowing you to upgrade abilities you've used enough times to superior versions of themselves.
You can now unlock a persistent camp to return to.
One new H-scene with Ashley during the Night timeslot
Trust and Affection systems added
Lots of new music! I highly recommend listening to the Arden Forest Outskirts default music and the camp nighttime music, or the new boss theme.
DOWNLOAD
PC/LINUX
mega.nz/file/EU5xzSZJ#kJR5Jf-jALxCIk6kP4A4w1rJ28cTTIsliVV0EZTxwYc
uploadhaven.com/download/b770c572bd5967a532abebbaca766d3d
MAC
mega.nz/file/cNR2iRAB#NZDquv4QrDKSmgvff0fIbPE6j5kT2J5QFOTflGOUooA
uploadhaven.com/download/c9477d9ca7a1173272791aff7cd297bc
Android
mega.nz/file/sRwDTQxJ#TQl5f5lIKPj0lqZDFwoAteXgskI92QQuu8wRS3x1So8
uploadhaven.com/download/03ef6aeee1504257cd46b606e8b9f4b6
Sample