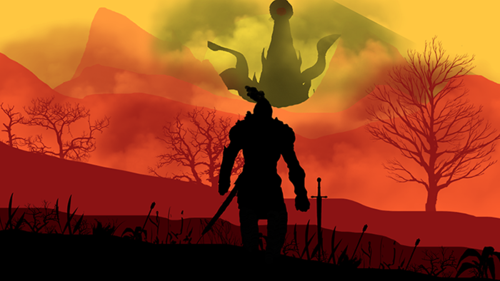 A veteran knight searching for his battle brothers found himself in a small remote mining town with a strange phenomenon. A calling that prying on his desire, Sense of duty, Take advantage in a moment of weakness. Would he succeed in his quest? Or found himself tranform and fell to the alluring corruption?​
Thread Updated: 2021-06-07
Release Date: 2021-06-06
Developer: midsan Patreon – Website – Discord
Censored: No
Version: 0.1.10
OS: Windows, Mac
Language: English
0.1.10 Full build
New content
1. Add npc relationship menu support for sir grey when he turns into a female.
2. Player now has an option to hunt on a lone adventurer in a corrupt route.[Corruption stage 8]
She has different fighting behavior, 2 hit power attack but can't break player defensive stance on hit. And she has a new tired mechanic that allows the player to exploit her weakened defense when she tired.
3. New area in town. The secluded area. It serves as an alternate path way to the town graveyard. And serve as a hide-out for corrupted playthrough. The player can convert fallen adventurers they kidnap here. Also, new tf/corruption when converting the new enemy. The Player required to be pregnant with shadow spawn to convert another.
4. When you convert around 2 people. You can interact with the new member of the sisterhood in a trade district.
DOWNLOAD
PC
64Bit
mega.nz/file/a5ZTXSBQ#hIi04mANqBrWQ0GW3rNJZoidlN8RZLwdaD7xLz6iziM
workupload.com/file/rk2GAnnedUB
32Bit
mega.nz/file/6gRRgahI#s2Sg_BNhpuGFifVcLqLq4VM0G0cm0_96ov36sV-LztA
workupload.com/file/yPTN3jbFLtC
MAC(v0.1.0)
mega.nz/file/ns123RiC#-2IOneuUExYQGU9zlyROfu0QA7KteJT3Iz0Mrl4IgKo
workupload.com/file/rtjxzbDvxCz
Sample