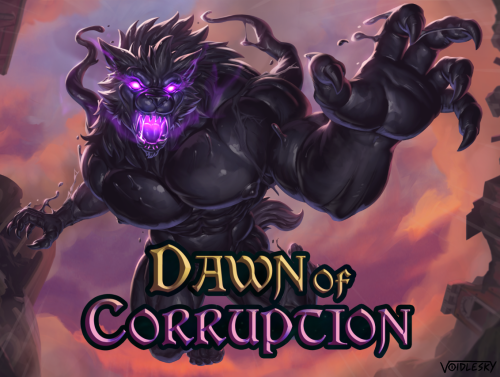 Dawn of Corruption is a Dark Fantasy M/M NSFW RPG.
Your village is attacked by strange beast who seem to grow stronger every day.
As the new salvager, you must venture forth and discover what lies in the Barrens.
What will you grow into? Will corruption seep into your being?
Thread Updated: 2021-06-15
Release Date: 2019-10-16
Developer: Sombreve Website
Censored:NO
Version: 0.4.7
OS: Windows, Linux, Mac, Android, iPhone
Language: English
Release Notes 0.4.7:
Features:
Added conversations with Abel that are accessible in his house. (Thanks to Ortha for the writing on this one <3 )
Tweaked intro writing and included Abel's new art in it.
Abel has a variety of expressions and costumes.
Changed display for mobile devices to be better spaced and more readable.
Started work on optional Abel branch for players who got the Nyx ending.
Added "Overwhelming Balls" and "All-Consuming Balls" global abilities. These are acquired by having balls that are bigger than your opponent.
Added "Deluge of Seed" Fight Move.
Vastly improved performances for changing passages.
This version is NOT compatible with older saves. Sorry!

Art:
New art for Abel (By Voidlesky!)
DOWNLOAD
PC
www20.zippyshare.com/v/HNHDqKER/file.html
mega.nz/file/fH4gRKjI#de0EJ7RPA06i_ujdMojYQBNj1kgwyZU7V4lRViBS44o
Sample