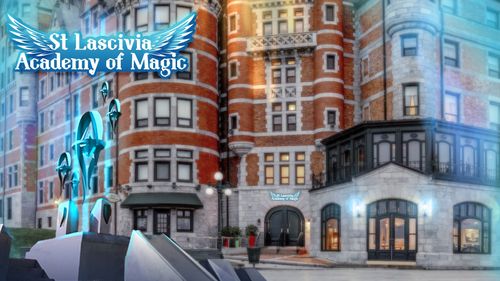 You are a genius demonologist, Hector van Carnie. The thing is that you can't remember anything about your life in the first place, and don't really know how you ended up at Saint Letitia Academy of Magic. Everybody seems to think you are a replacement teacher for demonology, intending to educate students – angels, elves, fairies, dwarfes and gnomes, even vampires and werevolves. Still, you get the impression that you are somehow familiar with the topic, but… possibly, from the different side?
Intuition suggests that all this is not an accident – all your paperwork is in order, the opening at the Academy is available, the department of demonology awaits a new teacher… It's all part of some plan.
It remains to understand – what is really happening here?.. Although, you must admit, the students at the Academy are very pretty. It's up to you, how Saint Letitia Academy of Magiс will become Saint Lascivia Academy of Lust!​
Thread Updated: 2021-09-07
Release Date: 2020-08-31
Developer: Steamlynx – Patreon
Censored: No
Version: 0.00.12
OS: Windows
Language: English
Version 0.00.12 (Win 32)
Fix found errors in dialogs and localization files (if any)
Fix minor bugs in sprites
Clean build (remove unused assets)
Change avatars (in dialogs) for all updated character models.
Prepare basic sprite sets for Sabina, Henrietta and Kiana.
Align to the correct height of all characters, she is now walking.
Add new scenes to the end of the game (at least to the scene where Penny first comes to Hector's private lessons).
Start connecting already laid out interfaces (instead of text stubs)
Start working on reworking Medion's sprites (the current set is not very good), but we do not promise that I will be in time for the next build.
Start working on models of additional students (of different races) to be shown in the starting scenes (also, rather, on build 0.00.14).
DOWNLOAD
PC
mega.nz/file/bE0mzATb#XmqLIuPU6p6C6g9u2IPlwyV8pYgEwGtfCfXdT1IBA_o
Sample