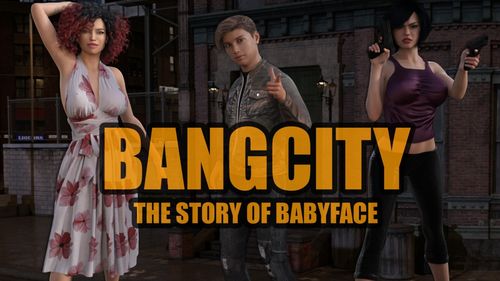 BangCity is a rundown place ruled by gangsters and corrupt politicians! The hero of this game is Babyface! Grown up among criminals he decided to go his own way after the gang was busted. Now he has to build up a new life and starting his revenge against all who did hurt him!
MC has to gain control over the gangster's wives and needs to get closer to his Landlady, Valerie!
Thread Updated: 2021-09-12
Release Date: 2021-09-12
Developer: BangCityDev Patreon
Censored: No
Version: 0.11b
OS: Windows, Linux, Android
Language: English
Because there are people who do not read posts:
NTR can be switched off. At the start of the game/the savefile you can choose your preferences!​
v0.11b
3 big scenes in the gang hideout + some repeatable hidden scenes.
new mood and motivation system for the gang bitches.
new liveshow schedule
new webcam views for each live show
DOWNLOAD
WIN
mega.nz/file/VlZB3arR#aNtp26SYzJpNROUVw5jNZSjhGirCqxgKO8zy3W5UP8I
Sample