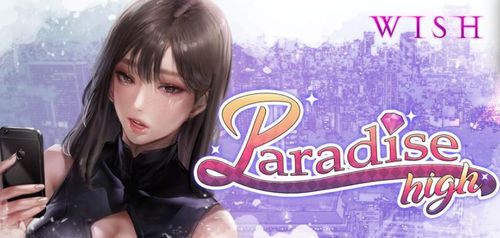 WISH – Paradise High is a puzzle game that combines visual Nobel elements that foster the appeal of female characters with various personalities.
While playing WISH-Paradise High, you can meet women from different professions who you've always wanted to be associated with.
Enjoy talking to beautiful women and move their minds while playing puzzle games.
If you do your best, you will win Heroin's heart as a reward.
Thread Updated: 2021-09-14
Release Date: 2021-04-26
Developer: Momentum Games Steam
Censored: No
Version: 1.3.0
OS: Windows
Language: English, Japanese, Chinese
v1.3.0
DLC : All character released.
Puzzle : Fix puzzle difficulty.
Puzzle : Remove the shoe block.
Puzzle : Image changes depending on the number of stars
H Scene: All the stars, select H scenes.
Bugfixes.
DOWNLOAD
PC
mega.nz/file/2ZZgDbyD#utkigX5GMqnJ5AfB-XlrpZ-CJyfVh__z-CNBQDBaS1Y
Sample