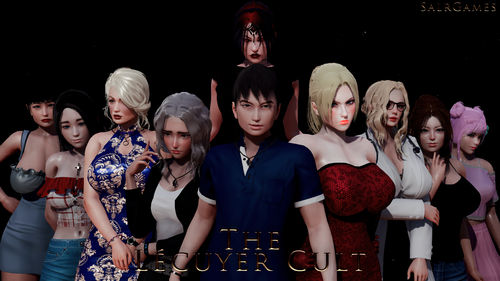 You are a 21-year-old young man who receives an invitation to go to the Lécuyer mansion to find your missing friend. You head to the mansion where a cultured ceremony is taking place. You realize that you are about to experience a whole new world.
You walk through the corridors of the mansion that has been owned by the Lécuyers for several years now. You will learn the history of each character and decide whether you want to help them or not.
You will learn dark secrets and if you do it right, you will be able to enjoy the girls who are in the mansion.
​
Thread Updated: 2021-09-20
Release Date: 2021-06-21
Developer: SALR Games Patreon
Censored: No
Version: Chapter 10
OS: Windows, Linux, Mac, Android
Language: English, Spanish
Chapter 10
· 340 new renders were added.
· Added 30 new animations
· New event with Clara
· New event with Wendy (Sister)
· New event with Adara
· New event with Coral
· English corrections to chapters 9 and 10 will be updated next week.
DOWNLOAD
WIN/LINUX
mega.nz/file/8h4QSCJI#JVMlPiy8zrvF2OjiuwzronMLVgUoaUUjs_yiEADjYjE
MAC
mega.nz/file/I9xyUaxZ#C2Z7HpT6rsfxm9bR9oqI53MlXFH5qtp2OhtCB0zqRs4
Android
mega.nz/file/MwgnAQiD#OPZZm6tmq5L6OFGo-28Jdv_d8coMQiBSyZVH4l5nu1E
Sample