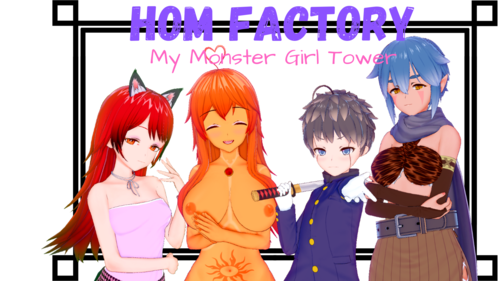 places you in the shoes of a young man who finds himself in an alternate world filled with Homunculus — creatures made with a blend of magic and alchemy. As the sole possessor of alchemy, you're also the only male in sight!Use your powers well, great power can be used for good — and good times!​
Thread Updated: 2021-03-09
Release Date: 2021-03-08
Developer: Hom Factory Devs – Patreon
Censored: No
Version: 1.0.18
OS: Windows, Mac
Language: English
v0.0.18
More fanservice, more sexy time and more PLOT. Check it out.
DOWNLOAD
PC
mega.nz/file/uodHTCDY#3-okfyE_i_TJY-VYvXxGJjoJEhdhOF7nllVKwXgyRfE
uploadhaven.com/download/a15f637d6dc1c461a586aa5d8e2e00ad
LINUX
mega.nz/file/jsd2iRKI#awFdu74BgBrkxrQ2zqcQFUsd60meJUPfhZRezkA7Dzc
uploadhaven.com/download/2c9ae3e67b5489d78958a6e50c57776c
Sample