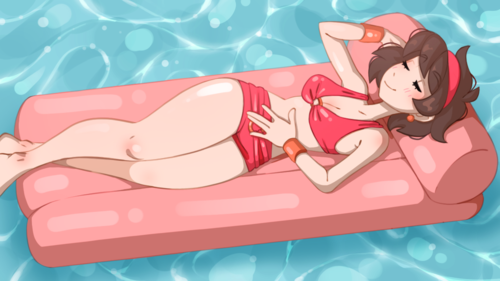 With two young children, a full-time job, two student loans, and rent due every month, it's no wonder that millennial single mother Jacqueline is struggling! She's exhausted, she's stressed, she's overworked, and worse: she hasn't gotten laid in over two years! But things begin to change after she reconnects with an old friend, who makes her a surprising offer…
Opportunity: A Sugar Baby Story is a warm, lighthearted erotic visual novel exploring what it means to rebuild and reinvent yourself against a backdrop of late-stage capitalism. What do you do when you realize you haven't been really happy for a long time, and what does it mean to be REALLY happy, anyways? This is the first of many chapters of our story, so hopefully you'll find out!​
Thread Updated: 2021-03-24
Release Date: 2021-03-24
Developer: Bigg – Patreon – Itch.io
Censored: No
Version: Chapter 1.1
OS: Windows, Linux, Mac
Language: English
Chapter 1.1
– Full overhaul of ALL character sprites! All character sprites are now larger, more vibrant, and more detailed!
– Text box opacity reduced by 15%!
– Volume of some sound files reduced!
– Minor text fixes & tweaks!
DOWNLOAD
PC/LINUX
uploadhaven.com/download/cb1a068e58eeb39c56822530c74b7670
mega.nz/file/tIQXTKIK#wKFWAURd01Ea3KBYh_N669PZqbcs7FXK7yNgBYKymu8
MAC
mega.nz/file/sQQBiaaS#bEkGsb4X0yGD1lmBrwWad9WYMrNq5NfhGLuvMi-7xbg
uploadhaven.com/download/eb4863a81963b9db5619c14c7728af93
Android
mega.nz/file/Qnp0AIDT#i-fu7MqctUXKnoXdw7e8vT3KFE-ubOP3sChfLqUt8uw
Sample