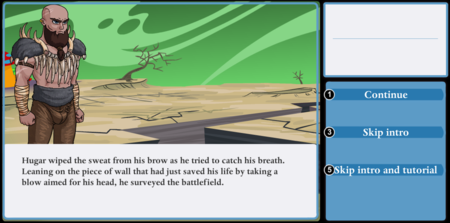 The story is that the titular princess was assigned to take charge of a remote mining town beset by constant monster attacks. She fires the main character, Hugar, from his position as a local leader for his insubordination when he points out how shit she is at running the place. Eventually she's forced to accept that he's the only one who could maybe save her from being forced to flee back to the capitol in disgrace (as her political enemies intended when they maneuvered for her to be given the assignment), and agrees to his terms of letting him run the place and rewarding good management with sexual favors.
Thread Updated: 2021-04-13
Release Date: 2021-01-11
Developer: Patreon – Patreon
Censored: No
Version: 0.05
OS: Windows
Language: English
v0.5:
– Added cheat. (No monsters)
– Added cheat. (Everything is free)
– Added Elizabeth's talking sprite to the game.
– Added Slash page menu.
– Wall repairing added. (with different additions depending on unit used)
– Fixed building bugs. (Loading bug and when removing units from them)
– Monster skill added. (destruction(number))
– Monster skill added. (hero killer)
– Monster skill added. (letal)
– Troop skills also developed but the units are not available yet.
DOWNLOAD
PC
mega.nz/file/zUkGQLgY#fU7pY1NKGxzGkV1Hg2gYgTIAua6yiy9mypfqMcckv2M
uploadhaven.com/download/5df54ef5addf296a4f240a99b0aae6be
LINUX
mega.nz/file/nA0wnDyR#9E-O_S59VbX1AmIxEKBO8MWp3k1Mtciic3KLJThRB2k
uploadhaven.com/download/827edfb3dd4b8d90387967d8ac680d8b
MAC
mega.nz/file/PNkB0ShZ#i8FyJJN0Yu807z1_4axv374mA1Zck2RIvQWyyoW-qZY
uploadhaven.com/download/33d5e1f4dd0e4a3f4fdb31f53ac2abd7
Sample