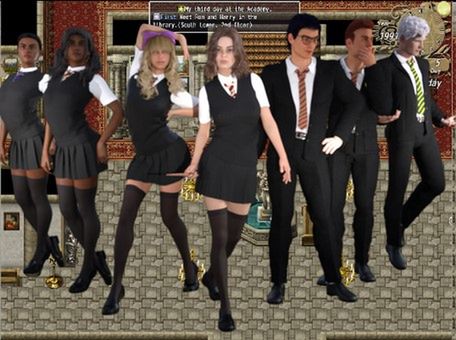 This game is based on the Harry Potter novels, but it is not a game about Harry Potter. This game is about Hermione! About the same Hermione whom we all love so much and who so undeservedly ended up in the second role. We decided to correct this injustice. In our game, the main character is Hermione! In it you will learn about her feelings and experiences, about her fears and secret desires, about what we did not see on the screen, but what we always guessed. Complete the game and Hermione will reveal her secrets to you! Good luck.​
Thread Updated: 2021-06-08
Release Date: 2021-03-09
Developer: snow.forest.games Patreon
Censored: No
Version: May 2021
OS: Windows, Andoid
Language: English
May 2021
Attention!!! To continue the story, go through the contraceptive potion brewing quest again!
New:
– 2 new events in the framework of Hermione's story.
– 2 new random events.
– 10 new images for Hermione's Photo Album (there are now 183 of them).
Fixes:
– Sound for Android version.
– Many small bugs.
Known bugs:
– Sasha is not displayed on the battle screen (does not affect gameplay).
DOWNLOAD
PC
mega.nz/file/V2Y3GAjZ#h1jHE-J4pOQFKezxoJrYnQhTRX5YOM6ZtApDpa28dIA
uploadhaven.com/download/6bdcbc3f0dc883d7da556e4a9b724545
Andoid
mega.nz/file/V7JH2SLD#qUnKzewX_nuGs3m5uXbRy5y8-zZtDuRoN_NcgSYEjt0
Sample