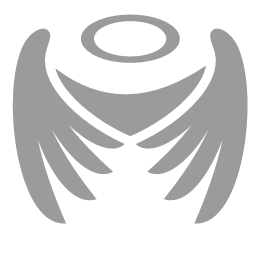 Divine Dawn is a text-based RPG in which you step into the role of a would-be hero, with dreams of greatness and no likelihood of achieving any of them in a peaceful world with no real genocidal threats. Then you nearly die several times in a row, discover traces of an ancient mystery and (possibly) impending doom, and go on a road trip with colorful cast of comrades to save the world! Maybe. You've got a lot of fighting, therapy, adventure, and monster girls to deal with before we get to that point. Fortunately, you'll usually have a partner at your side to help you out in fights and offer witty(?) banter(?). But only you can decide if it's worth trading your humanity for the power you need – otherworldly energies offer much, but will change your body over time.​
Thread Updated: 2021-07-29
Release Date: 2021-03-22
Developer: Cryswar / Patreon
Censored: No
Version: 0.13
OS: Windows, Linux, Mac, Android
Language: English
v0.13
Changelog;
Metatron art added! Only the clothed version is visible ingame atm, but there's a nude version for when her romance gets a bit further along. Please join me in worshipping those tattoos!
Sam's fire training part 2 and 3 are complete, unlocking fire magic.
Four new Pyromancy/Thermomancy spells are available, most of them with masteries (RIP Heat Ray). More will come in the future.
Stat respecs are finally possible. The UI sucks, I know, it'll improve later.
Various backend upgrades that will be used in the next update, like equipment system.
DOWNLOAD
PC/LINUX
www119.zippyshare.com/v/WrD3d3y7/file.html
drive.google.com/file/d/1Vb7towtuL_A5fSC6z6MTmRg53QveKWGr/view
mega.nz/file/fl1RhCiR#8BHW_NqfgpjQPz2IfjBdwYC18jTNpI-W-7X07HytW0U
MAC
www119.zippyshare.com/v/SicDBVH5/file.html
drive.google.com/file/d/1PnfamPaJtIc36Iv0Myrc2bv7Yze0pTyy/view
mega.nz/file/mosnGKbT#GZFV2tUbGNiwDaPwXObi79PbWHfBNvY4G7-rQzL2vJA
Android
www119.zippyshare.com/v/TGRCTwVI/file.html
drive.google.com/file/d/1T8kHloId_D5poypwghZhOE96_IXxclxI/view
mega.nz/file/m09j3AZR#T7bZXJV7D_kRv9LsJ64fm5_lMOXOlGDaC4eNGyZIz40
Sample