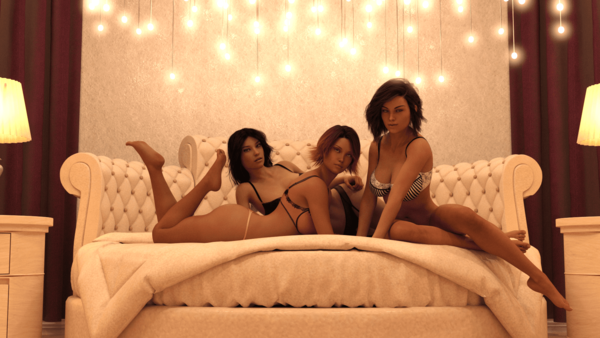 Agent 53x is a visual novel that starts with you as the male protagonist has been away to a private boarding school for 8 years. Your father came to your graduation and to take you home. On the trip home there was a car crash and your father died. You have been in a coma for a year. You wake to find you are now in a strange town and a strange home living with three beautiful women that you really don't know.​
Developer: Agent 53X Patreon
Censored: No
Version: 0.2.2.1 Public
OS: Windows, Linux
Language: English
Genre: 3DCG, Male protagonist, Mystery, Exhibitionism, Voyeurism, Masturbation, Handjob, Oral sex, Lesbian, Male domination, Female domination, Virgin, Sex toys, Spanking, Corruption, Incest, Milf, Teen, Adventure, Group sex, Mobile game, Vaginal Sex
v0.2.2.1 Public
This version has new content, Day 25.
DOWNLOAD
https://mega.nz/file/OIw1zS6K#PRxkS4ViF1HZyIAPLnAktLW853VHezfsTBmt6tDt9Zw
https://mixdrop.co/f/zp7mmooesk373p
https://mega.nz/file/iJ41EJ6T#IzCz5WGUJAqIuxC9kTGFBK83AxrKs6j7bsep-lc7_Mg
https://mixdrop.co/f/rwo77r47hv4zq4n
https://mega.nz/file/7lVV1bxa#eJjB83pYgoxSj0rnXf3XkUukbLbLSAp7MCi1UNUHRVs
https://anonfiles.com/ReP0p4V8x5