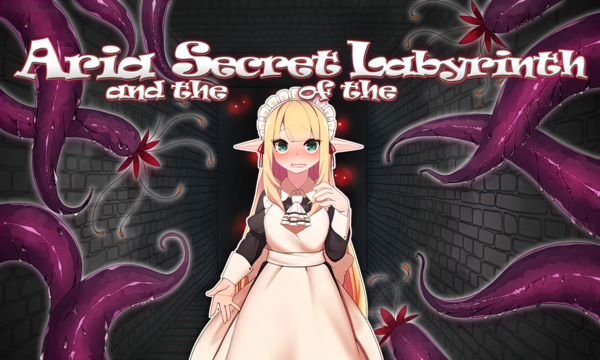 While cleaning the dusty basement of a mansion, where she was employed as a maid, Aria discovered a mysterious hidden room. Hoping to find some treasure, she began exploring it and soon ran into a peculiar stranger, who, but a moment later, disapeared… As she tried to make her way back, she found herself teleported to a mysterious location!
Will Aria be able to escape this ominous place and return to her mansion?​
Developer: Tsukimitake DLSite
Censored: Yes (Mosaic)
Version: 1.04
OS: Windows
Language: English (Edited MTL. Not the worst you've seen.)
Store: Steam
Size: 890 MB
Genre: 2D Game, 2DCG, Censored, Japanese Game, Female Protagonist, Multiple Endings, Anal Sex, Ahegao, BDSM, Bestiality, Blackmail, Bukkake, Creampie, Group Sex, Groping, Humiliation, Internal View, Lactation, Lesbian, Male Domination, Multiple Penetration, Oral Sex, Pregnancy, Prostitution, Rape, Sex Toys, Sexual Harassment, Slave, Spanking, Tentacles, Urination, Vaginal Sex, Virgin, Adventure, Dystopian Setting, Fantasy, Graphic Violence, Monster, Monster Girl, RPG, Sandbox, Turn Based Combat
Extract the 'Aria and the Secret of the Labyrinth [v1.04] [Tsukimitake].zip' archive.
Play the game by running the 'Game.exe' executable.
DOWNLOAD
https://anonfiles.com/j2fbved4ye
https://mega.nz/file/d3ZWyZDC#3ggdfT5BL1Q0YsMFfCIB3FofYxOXmvlRza4QeOCpRGU
https://uploadhaven.com/download/4a9a528062697d8b2d3289f0c15948e4