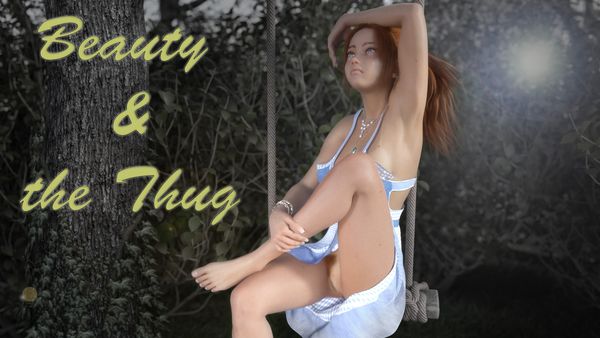 By the time she was eighteen, our heroine knew everything about her future. She was the best student in her high school and knew anatomy and physiology like the back of her hand. Being a doctor was her dream, her passion. But life is shit, and everything changed in one moment.
She is now nineteen and had to grow up quickly this past year. She needed a change and has decided to move to the city. She has to get rid of her childish dreams and become smart and strong. However, these changes cause her to delve deeper into various fetishes – the kinkier, the better.
Will she suppress her dark side or accept herself for who she is?
Will she meet her love or restore her old bonds?
What fetishes will she develop?
Will she become a shameless exhibitionist? An extreme bondage lover? Will she be strictly anal only? Everything depends on your choices.
​
Developer: Ze-gam-eZ Patreon
Censored: No
Version: 0.1.0a
OS: Windows, Linux, Mac
Language: English
Genre: 3DCG, Anal sex, Animated, Exhibitionism, Female Protagonist, Footjob, Futa/ Trans, Handjob, Lesbian, Masturbation, Oral Sex, Romance, Sex Toys, Teasing, Urination, Vaginal Sex
v. 0.1.0a
• added Day 7 (June 7, Sunday); MC can have a short date with Hunter, spend the whole day with her new friend Sandra, and stay alone;
• you can also play Day 8 as a sandbox day;
• added several fetish events;
• added a few scenes for the bedroom, shower, and bath;
• added a new optional fetish – armpit fetish;
• now, you can save MC's fetish skills and retrieve them when you start a new game (experimental);
• added 10 new entries in the gallery;
• slight additional compression of files;
• fixed some bugs;
• implemented Italian translation; German translation is in progress;
• the game contains now 9553 renders and 914 animations.
DOWNLOAD
https://mega.nz/file/AQEBlCIb#txbxcKl4vB91TY91yMbw8u6yXO0Rp5OuQUC9zduXvao
https://uploadhaven.com/download/d3daae951af427f75c488c90d344fae8
https://mega.nz/file/wQFHFSZS#uRpV0dthmTwnlzluGhCGKQHWSTrb3DB4RDDjnzrybCI
https://uploadhaven.com/download/4c020a06f95f0c7ae83dd85dcd1df541
https://mega.nz/file/CAYzCKiR#qHlWd9bebJ5IfipF30wsl31u59ZsIujGMuD4aq3ivfM
https://pixeldrain.com/u/ivJQmFKx
https://www.mediafire.com/file/qwcku60ma327a03/Walkthrough007.pdf/file