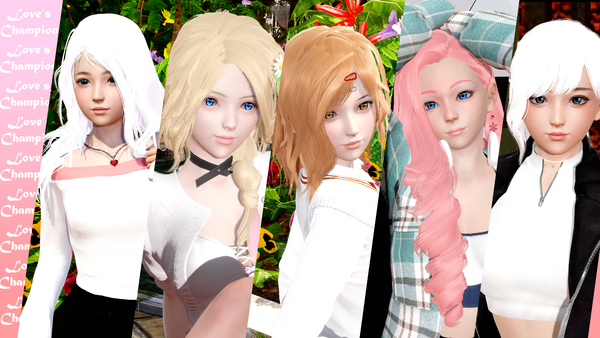 A new city, new money and new powers from the Goddess of Love.
Wait what?
Chosen as the champion of the Goddess of Love, set out on a journey of rekindling old flames, meeting new girls and touching the lives of everyone around you.
Love's Champion is a game where your choices affect everything, from how much your girls love you, to how much they want to jump your bones. With hundreds of unique frames and animations, we're ready to bring an ambitious new project to the table!​
Developer: Grimaga Patreon
Censored:No
Version: 0.3.0 Public Bugfixed
OS: Windows, Linux, Mac
Language: English
Genre: Male Protagonist, 3DCG, Animated, Uncensored, Ahegao, Corruption, Marathon Sex, Exhibitionism, Group Sex, Handjob, Harem, Humiliation, Lesbian, Male Domination, Masturbation, Oral Sex, Teasing, Titfuck, Vaginal Sex, Virgin, Voyeurism, Humor, POV, DatingSim
v0.3.0bugfix
Bugfixes. Sorry, do tolerate these as we swap over to the new system.
DOWNLOAD
https://mega.nz/file/zeQgTIRJ#S4x16XmY67SZ1eKqICma6NF5ynI6Ojcpkd9UKL24j64
https://mega.nz/file/hwFQ1T4I#lwwWUeDaygWGHn7tfY5w4tKn7nyiBRQwwFWdY-AL7P8