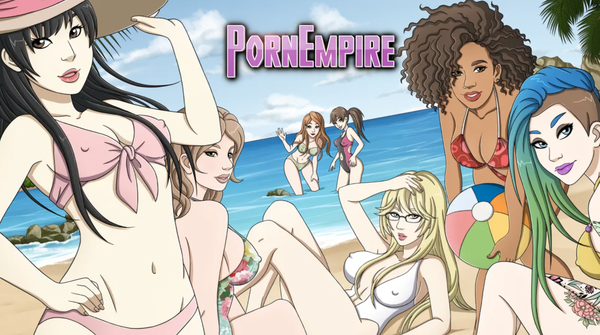 Porn Empire is a simulation/management with light RPG elements where you play as an amateur porn producer. Start small, shoot amateur porn and as you progress, you earn more money, buy better equipment, shoot with better girls and expand your empire.​
Developer: PEdev Patreon
Censorship: No
Version: 0.8
OS: Windows, Mac, Linux, Android
Language: English
Genre: Simulation, Management, 2DCG, Anal sex, Animated, Character creation, Footjob, Male protagonist, Female protagonist, Pregnancy, Mobile game, Oral sex, Titfuck, Vaginal sex, Big tits
Click on the .exe to launch the file
v0.797C hotfix
There's one new thing: At the start there's a new difficulty option, contract limit. You can set how many models can you have on contract (20, 100, unlimited)

I've also made a more robust system so rivals wont steal the girls at every opportunity.
They'll kindly wait 14 days after you first meet the model. So be done with casting and contracts within this period.
They'll also wait 14 days after the lawyer terminate a contract with the rival model. While the same company never signed them, others jumped right in.

I think that covers most of the cases. If i missed one, please remind me.


FFF with our special cops now also works.
DOWNLOAD