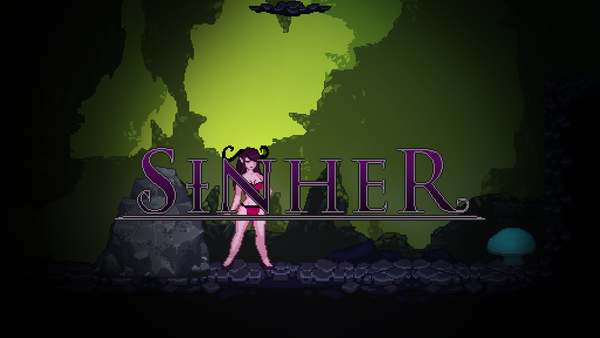 SINHER© is an adult side-scrolling pixel art adventure in the metroidvania and eroge genre.
It's inspired by games such as Dark Souls, Hollow Knight as well as Stardew Valley.
Gameplay
Developer: ElliseArt – Itch.io – Patreon
Censored: No
Version: 0.23 Public
OS: Windows
Language: English
Genre: 2d game, animation, female protagonist, vaginal sex, bestiality, tentacles, monster girl, rape, adventure, fantasy, platformer, combat
v0.21
Just a couple of small changes to make the game play as intended.
Fixed so that indicators for when you give gifts show up properly.
Adjusted the code so there should be fewer instances of the player getting stuck in walls.
Note:
Attempting to load a save from a previous version may cause a crash.
DOWNLOAD