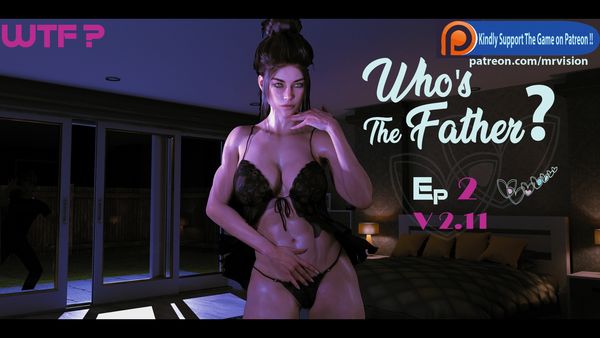 You play as the middle sibiling of a family living together, but you also control some other characters during the adventure. Your father is a colonel stationed in Thailand… thousands of miles away… so… your mother feels so lonely…
Developer: mrvision Patreon – Buy me a coffee
Censored: No
Version: Episode 02 v2.11
OS: Windows, Linux, Mac, Android
Language: English
Genre: Massage, Feet, Sleep, Anal sex, Creampie, Oral sex, Vaginal sex, Multiple Peneteration, Sex Toys, Harem, Exhibitionism, Trainer, RPG, Paranormal, School setting, Superpowers, Fantasy, SciFi, Parody
1. Extract and run.

NOTE: If you are running Episode 1 and User Account Control asks for admin-level privileges under Windows, you can avoid that from happening:
1. Create a batch file in the same directory as "WTFupdated.exe", e.g., WTF.bat
2. Add this code into the batch file you created and save the file:
Code:
@echo off
set __COMPAT_LAYER=RunAsInvoker
WTFupdated.exe
3. Run the batch file to start the game – it will not run with higher privileges in your system
Ep.2 v2.11
+10K words
+ fourth part of level 11.
+100+ images, audio, music and animations
+New Secrets and Easter Eggs.
DOWNLOAD