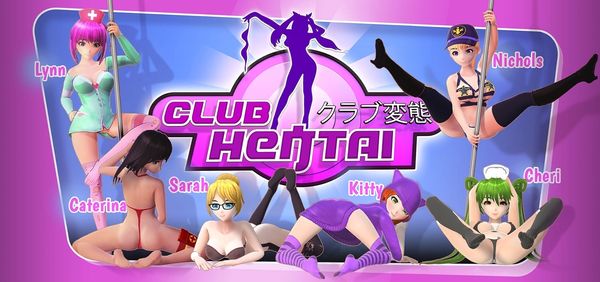 In this casual adult-only game everything revolves around sexuality.
You take on the role of a strip club owner and your task is to revitalize an adult establishment,
which admittedly has seen better days.
Operate the day to day activity of the place with an easy and casual control,
manage dancers, bartenders and upgrade and customize your club and the girls.
In addition to hiring individual strippers and cultivating an interpersonal,
and romantic relationship with them, you have to overcome numerous obstacles as well.​
Developer: Woop Media – Steam
Censored: No
Version: 2021-12-21
OS: Windows
Language: English
Genre: 3D game
21 december 2021
Christmas Patch
Our Christmas patch includes a reworked management screen and a new Santa costume for all the girls.
We also added various fixes and usability improvements based on your feedback and ideas.
Happy Holidays!
– New selection system for employees. Icons and hot keys (1-3).
– You can now report bugs in the game (Settings > Report Bug). This will send your savegame to us automatically.
– Various bug fixes.
– Youtube-friendly mode has been inlcuded. Select "Censored mode" from the video options. Please note that it does not remove sex scenes and some sexy customization elements from the game. It will censor general gameplay.
– Fix for reported crashes on load.
DOWNLOAD