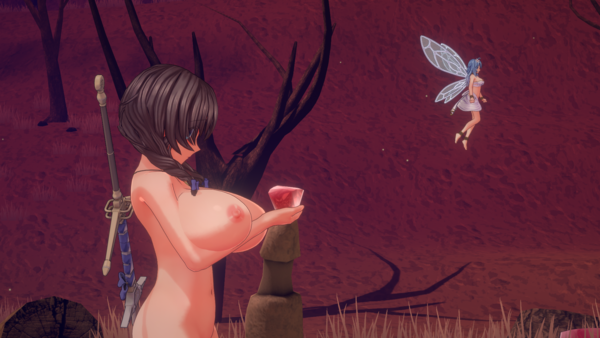 In this 3D side-scrolling action game, you play as Ricca, who can transform into a holy knight with the powers granted to her by God. When Ricca is captured or defeated by particular enemies, she will face a variety of kinky sexual encounters.​
Developer: Mogurasoft – DLsite – Ci-En
Censored: No (patch)
Version: 1.2.2
OS: Windows
Language: English
Voiced: Japanese
Genre: 3d game, platformer, animated, female protagonist, monsters, combat, big ass, big tits, adventure, fantasy, monster girl, customization, japanese game, voiced, censored, tentacles, vaginal sex, oral sex, groping, multiple penetration
v1.2.2
Added bug fixes. No added content.

surprisingly the game has basic animation behind the censors.


Made a working plugin to remove the censors.

Extract everything in the zip to the "HolyKnightRicca_v(insert_version_here)\Game" folder and start up the game.
It does require internet to grab appropriate files. It only grabs files required by BepInEx as part of BepInEx. It will take a while on the first load, but after that should load like normal.
NOTE FOR ANYONE WITH A LEGIT COPY OF THE GAME DOING UPDATES:
If you update to a new version but still have the" "HolyKnightRicca_v(###)\Game\BepInEx" folder from the previous version you need to go into it and delete the "unhollowed" folder. Doing so will let BepInEx know that it needs to rebuild itself for a new version.
DOWNLOAD
https://anonfiles.com/N1pe85E0y4
https://mega.nz/file/tS1BiJYR#lhO7cPdicSiIdgrcjpzEUJZsp3YptdWGlhqYhnq6AOs
https://mega.nz/file/l49SzSoC#uNz75oBMhwbuik-QO7NsaAu1N-VQ7u0X20sCSSPQMxA