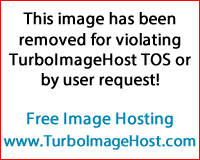 You are an ambitious businessman in his mid twenties. You are temporarily in charge of the regional branch of an important Electronics company.
You have 60 days to make it great again. Be nice or not… it's up to you.​
Developer: Horizontical Studio
Censored: No
Version: 0.12
OS: Windows, Mac, Linux, Android
Language: English
v0.12
anyway, that addresses most of the bugs that were reported to me, and adds a new scene with Leah at the pool.
DOWNLOAD
WIN/LINUX
https://mega.nz/file/lakx3YLZ#I0oeXkm-UFa85J1kr3RwmfvvjeL–peM3mkbVnFtLqQ
https://pixeldrain.com/u/7dHZSseh
https://workupload.com/file/jTyLzaL5U8B
MAC
https://mega.nz/file/8KEyCB6A#l6-7VOCzG9tQ-bwoM3xNuylsBK30dmJJ57W-cSmzAuo
https://pixeldrain.com/u/CHDgweXQ
https://workupload.com/file/mmdJHPbGUYL
Android
https://mixdrop.co/f/7rv10qe7t9q8q7
https://pixeldrain.com/u/GLnUmvPJ
https://workupload.com/file/REyzcTzfJrC
Sample