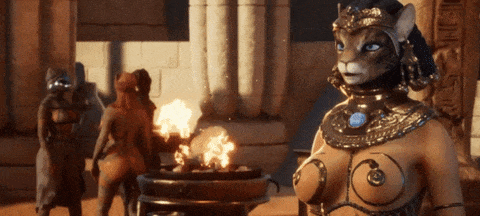 Our journey begins in a realm of ancient myth, where the life-giving waters of the Euphoris river meet the sandswept ruins of Sabu. The God-Queen Kethra has not been seen for a thousand years, but rumors of her return are uttered in hushed tones throughout the sprawling villages along the shoreline of the once mighty waterway. Deprived of its divine empress, Sabu has fallen under the rule of eight demigods, powerful beings that once served Kethra as bodyguards. Unchecked, these immortals now vie for power as warlords, their conquest bathing Sabu with the blood of the innocent.​
Developer: Team Carnal Instinct – Patreon
Censored: No
Version: 0.3.64
OS: WIndows
Language: English
Genre: 3d game, adventure, big ass, big tits, combat, creampie, fantasy, female protagonist, furry, futa/trans protagonist, internal view, monster, monster girl, teasing, vaginal sex
Extract and run.
Extract and run.
Unzip .7z file.
Open Carnal Instinct Launcher.exe and close Element Inspector if it opens.
Click on Set Install Location button and select the folder where you want to have the game installed.
Click on Login To Patreon button, it should change to Download Game so click that button.
It will open a new window to start downloading the game so just wait for it to finish.
After it finishes, go to the location you selected before and open CarnalInstinct folder, then Carnal_Instinct.exe.
DOWNLOAD
https://terminal.lc/y-97w_xj-gk0k345
https://uploadhaven.com/download/846572efe8990a8ea65c29ae5948d316