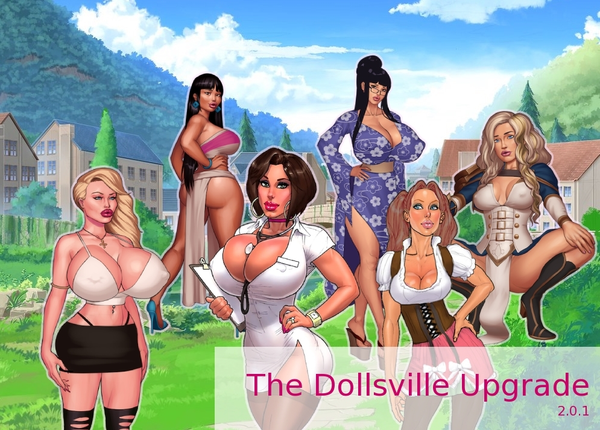 Welcome to Dollsville, a little town where you will meet many different women.
Your goal is to use any means necessary to turn them into obedient fuckdolls.
Make them prettier, make them hotter, make them sluttier!​
Developer: hiddenpaulsmith – Itch.io
Censored: No
Version: 7.0.0
OS: Windows, Linux, Mac, Android
Language: English
Genre: 2d game, 2dcg, adventure, big ass, big tits, bukkake, male domination, male protagonist, oral sex
v7.0.0
It brings new girls to bimbofy and a new location.
You need to have finished the previous V6 Mansion content (Up till the basement) to access the new area in the tavern.

Changes include:
– 8 new girls to bimbofy:

Dollsville:

Dr. Riley, only for new games

Tavern Backroom (7):

Sisters (2)
Travelers (2)
Nuns (2)
Librarians (2)
New event for Brittany with multiple endings!
– Better ui to access gallery from the main hub, accessible from the start, and possibility to choose which area to see.

– Better ui for brittany's bell
DOWNLOAD
https://mega.nz/file/sC8DjARQ#pz4CX0OnpocTvafAvcwE0UtNDMdAW_zAzj6sjU2lIQ4
https://workupload.com/file/GvuQ7Yf5hRF
https://mega.nz/file/FbtyFCDL#rHi2pwBrz8As6zA3WCA63lBkU5mhiCeRMNZR1xmtzAo
https://workupload.com/file/ZqYnRG4Sk4S
https://mega.nz/file/QbFnSbIa#kbH3fKTt9HbPh3-d51v0jbKi3l1ciGN1GcvAcLXkdls