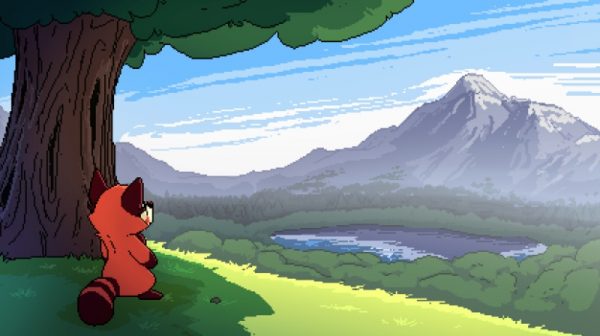 Join our lil 'red panda protagonist, as he meets critters and explores the Forest of Love! Does the land live up to its name? Is there more to the forest than meets the eye?
v0.23
– Added new Charlotte gossip which contains three unlockable image sequences for Rascal.
– Added missing terrain triggers on far side of central forest (so you can hear footstep sounds)
– Fixed bug where you could get stuck behind the bunny couple when standing in their house.
– Fixed bug in dialogue response menu where Rascal's comment bubble would flicker whenever he spoke back to back lines.
– Fixed bug causing multi-line dialogue in certain stories and movies to exceed the black margin area and overlap the artwork.
DOWNLOAD
WIN
https://mega.nz/file/P2hSGZoJ#XpWquN2fHlhLTgwVK66uW-8-1X-6e2udxgCGUtM1NAA
https://uploadhaven.com/download/4648d9e36412eef888c3b604c2f977f7
https://mixdrop.co/f/ql31q11msx7pe33
WIN(32Bit)
https://mixdrop.co/f/1v3n8nr9i6mg4d
https://uploadhaven.com/download/01f4330516b1a4b9f69032d5723953da
https://www103.zippyshare.com/v/kHe2fdn0/file.html
MAC
https://mixdrop.co/f/mdxk3kext9jw48
https://uploadhaven.com/download/e579d847779caacb369cc3b4eb7226a6
https://www26.zippyshare.com/v/yqLtUeCL/file.html
Linux
https://mixdrop.co/f/knq030x1hj1pwd
https://uploadhaven.com/download/897fbd0266cade748afb046d7b7bfba9
https://www80.zippyshare.com/v/JnkG7wNK/file.html
Sample