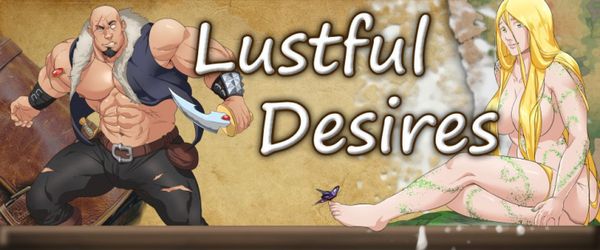 It's an adult text-based game with rpg mechanics, inspired by titles like "Flexible Survival" or "Trials in Tainted Space".
Developer: Hyao Patreon – Itch.io
Censored: No
Version: 0.39.0
OS: Windows, Linux, Mac, Android
Language: English
Genre: 2DCG, Text based, Male protagonist, Female protagonist, Character creation, Fantasy, Furry, Turn based combat, Urination, Oral sex, Bestiality, Handjob, Gay, Male domination, Masturbation, RPG, Monster, Monster girl, Vaginal sex, Creampie, Tentacles, Anal sex, Spanking, Group sex
v0.38.0
IMPORTANT:

Android Build will be available later!
If during game you will see "WIP" it means Work in Progress and that part is still not finished.
PART 1: CONTENT

Bareshade

MC's House:

Barrel's Visit (Req: Barrel/Logan argue even done or bottom Logan path, Bandit morale min. 25, lewd fame min. 8, only at night by sleeping 8h
Murcad's Cove

Dungeon

Variant for Tank scene (When leaving the dungeon, was WIP before – Sub Top)
Fishing Village

Tank

Talk: Share Potion (Req: Min. 5 like, Non Canon event on) – Use certain potion to change the way Tank behave (His behavior was set during the fight with him in bandit's camp, now you can change it freely.
Northcrest District: Training Ground – Not much here just yet

Take a look around

Permission – One time event, giving you access to move freely around. Munbury Complex must be unlocked to get it.
Go to guard station

Guards conversation
Northcrest Outpost

Everett

Talk: Orc's War
Home

Korg

Talk: Love Potion Scheme (Req: Min. 25 like)
River's Bank

Feliar

Talk: Everett's Visit (Req: Finished event with Everett visiting Feliar, a bit longer dialogue if you participated in the fun).
Talk: How are you? (Req: Min. 40 like, Comforting talk done) – a bit more dialogue if he was invited for fair and with mediation path in orc tribe event.
Iron Blood Clan

Orgram

Talk: Groth's scouting mission (Req: Final test finished, Nameless event done – for now it's only in a good lizard route).
Entering tent: Khalgor and the Skullbreakers (Req: After event in the plains of death)
Plains of death

With overwhelming strength – a huge event with a ton of stuff, including a way to change decision with Nameless if you at least stayed neutral (Either for serving him or not serving him). As usuall… be careful with him (Also with one variant there's a game over scene, so be careful with that too).
If during game you will see "WIP" it means Work in Progress and that part is still not finished.

PART 2: VISUAL ASPECTS

Zoroj's addition:

Khalgor sprite
Breakfast CG with Bernard including both human and werewolf variant (So basically two Cgs)
Narram's addition:

Beta Werewolf
Gavel's addition:

Plains of Death background
PART 3: CHANGES AND BUG FIXES

Others:

Some minor fixes here and there.
DOWNLOAD