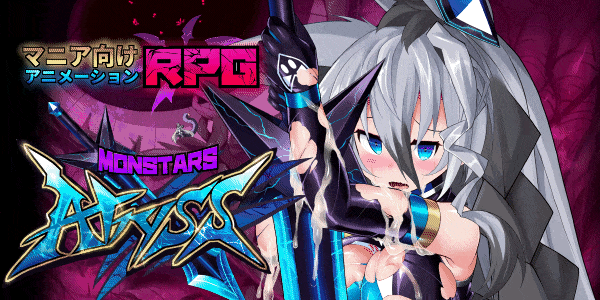 This is a short demo, that will introduce you to the game mechanics.​
Developer: Wataru Nagai Magic Cave Tei – Ci-En
Censored: Yes
Version: 1.2
OS: Windows
Language: English (MTL)
Genre: 2dcg, animated, female protagonist, monster girl, big ass, big tits, rape, groping, vaginal sex, creampie, tentacles, rpg, fantasy, adventure, turn based combat, censored, japanese game
v1.2
・ Reduced freeze bugs
・ Changed damage
・ Implemented voice in dungeon (some still)
[Monsters that can be played now]
◆ Slime (battle)
magical fountain → "rubble"
magical supply → "magical capsule" option "crush all"
◆ King Slime (Battle)
Blue Wall → "Slime Group" option "Follow"
The freeze bug has been resolved.
◆ G Escargot's Tentacle (Battle)
Magical Fountain → "Slimy Big Stone"
Dim Cave → "Passage with
Conflict Traces" Option "Run Through " * Bug that freezes when damaged to HP 25 or less alive and well
currently investigating the cause
◆ Baby Purple (Event)
Flag After seeing "Dim Cave-> Hole that smells of
demons", Dim Cave-> "Wriggle Darkness"
◆ Heavy Blush (Event) With
50 or more HP, the cliff blue wall → "Magic circle that feels a sign"
The freeze bug has been resolved.
DOWNLOAD