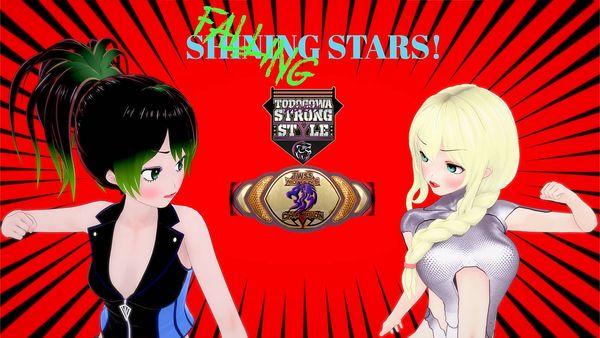 WELCOME TO THE ISLAND OF TODOGAWA, WHERE PRO WRESTLING IS NOT JUST REAL…IT'S EVERYTHING!!!!
You were the fastest rising young star in the wrestling world…until your career was ended and your reputation destroyed by a man who would go to any lengths to make sure the spotlight stayed on him alone.
That man was Iron Head Kisawa, the President and Champion of Todogawa Strong Style, a man powerful enough to turn the entire country against you. Or so you thought.
Just when you are about to give up on ever clearing your name and taking your revenge, an old friend comes to you with a plan so crazy, it just might work. Can you train a new champion…in the womens division?​
Developer: nyatd Patreon
Censored: No
Version: 0.6.3
OS: Windows, Linux, Mac
Language: English
Genre: 3DCG, Animated, Male Protagonist, Ahegao, CreamPie, Group Sex, Hand Job, Harem, Oral Sex, Interracial, Teasing, Titfuck, Vaginal Sex, Virgin, Humour, Romance, Sandbox, Choices Matter
v0.6.3
This time, Aya squares off against Miyu Habuki, a retiring legend who's a close friend of Sunset's and someone you have a little personal history with!
Included in the update is a remade lewd scene for the twins (Zoe's boobjob) which you can access in the gallery, a bugfix for the issue of the twins 7th event not triggering properly and some updated training and hangout images for Yuki, Aya and Sunset.
DOWNLOAD
https://mega.nz/file/xiICnBTC#vL4EnkdZahZ2vBuFqnpwwOaGJA7xK9j2GSqaowj9Suk
https://mixdrop.co/f/qlxjzzkohevrvp
https://uploadhaven.com/download/7bfa6abb315063d85970aa25a7e02903
https://mega.nz/file/82BwCD6Y#rZq4UYZqM0CiQFqpnVzaC3NZQYtJ5yWNl_8zTWfATVI
https://mixdrop.co/f/1vre007oikxg33m
https://uploadhaven.com/download/eb7b7d197c47a5c2732e19d84bb166ec
https://mega.nz/file/kyZG1bAC#1lUgk3NPe5kcmBAIsUyc4fK4EUwHxHLA6PRBQ4X7zsw
https://mixdrop.co/f/wnv300zdtl01k9
https://uploadhaven.com/download/c8ea441c9ee13962426c3a1cdf83adcd