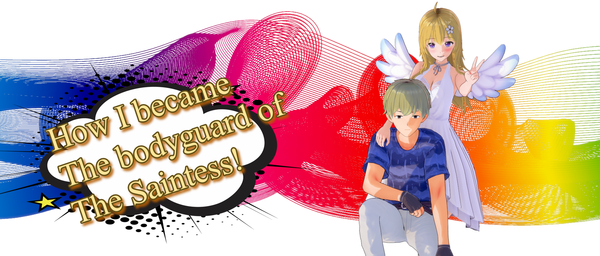 The story takes place in a world full of magic, with knights and wizards, but also monsters and demons. Our protagonist is an ordinary boy, with one particularity: he grew up alongside one of the most powerful girls in the world, the Saintess, the great protector of the light.
This is the story of an ordinary boy, and a very extraordinary girl who happens to be his childhood friend. How, because of an unfortunate accident, he has to become her bodyguard. How they will have to fight together against terrifying darkness.
And how along the way he will find love and get some sexy time.​
Developer: Lunardis – Patreon
Censored : No
Version: 0.4
OS: Windows, Mac, Android
Language: English
Genre: 3DCG, Male protagonist, Romance, Fantasy, Superpowers, Incest, Humor
V0.4 release
– Chapter 4 part 2
– 1000 renderings
– 15 000 words
– 16 animations
DOWNLOAD
https://uploadhaven.com/download/7a8fd45015ad6ac90c62b6cea85cbe63
https://mixdrop.co/f/knzldm4xslxnm3
https://mega.nz/file/WvQykJwZ#CSpNpujBX1hHWipMmrqtUotR9JXg6vzllNzDX-lxWVg
https://uploadhaven.com/download/e77040477cdfcde816aa63a896db6463
https://mixdrop.co/f/7rvqepx8uppvqr
https://mega.nz/file/37JXwSIQ#z5B6rAQLrCLG-gXsTsx4xr_JceuaiUyVasp0vTsJc1M
https://uploadhaven.com/download/f604e523400f7b09a44daf659dac9105
https://mixdrop.co/f/l6m80q4vh8w3g
https://mega.nz/file/z6hxRbTa#uWshQyOek_GuE2pUezJ_x0jLAfYqFIHCSGrQJzHVkXc