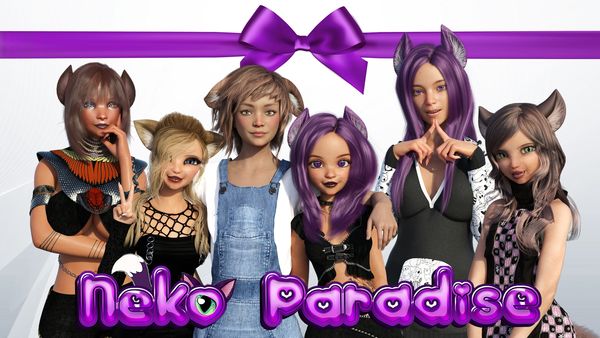 Neko Paradise is a free roam adult game with lots of cute Neko Girls.
Features a unique animated character interface and lots of CG animations.
This game has at least one Neko for every person's preference and you get to decide which ones to romance or avoid.
Explore the island and its secrets – emerge in the cute and sexy world of Neko Paradise!
Developer: Alorth Patreon
Version: 0.17 Full
OS: Windows, Mac, Linux, Android
Language: English
Language: English
Genre: 3DCG, Male protagonist, Fantasy, Paranormal, Romance, Animated, Voyeurism, Transformation, Monster girl, Incest, Optional Futa/trans, Footjob, Vaginal sex, Anal sex, Creampie , Teasing, Oral sex, pregnancy, Soft Vore, Mobile game
DOWNLOAD
https://mdy48tn97.com/f/gnvxl606iwned48
https://mega.nz/file/lPEAwTiD#sx33sSzwYPkpQtU12gqd1kr_2V-L6eRnWu__2iyk19E
https://pixeldrain.com/u/yHBhVr7e
https://mega.nz/file/4A1RQBhB#xKUWLCN_2GY4MNZ1MsJzgPQ2rDsUwAJPhUo_keVHRlM
https://mdy48tn97.com/f/o78jk41dslkj0j0
https://pixeldrain.com/u/oZdBdvRP
https://mega.nz/file/4Qk2SCiC#reSkuklkhIFKAdcZ572j1dKnycXJyEHIfUM4Ud-bQL8
https://mdy48tn97.com/f/84nw610vteeqdp