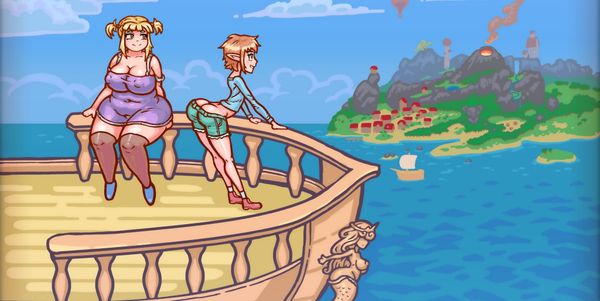 Minesweeper but with porn. Your job is to find the tiles that are safe to pass through.
Your allies can interact with the location you send them to if it list a character it requires.
Warning! All erotic events in this game are of either NTR or voyeuristic nature.
Developer: Impy – itch.io – Subscribestar
Censored: No
Version: 9
OS: Windows, Linux, Mac
Language: English
Genre: 2DCG, 2D Game, Adventure, Big tits, Handjob, Male Protagonist, NTR, Oral Sex, Text based, Vaginal Sex, Voyureism
v9
New Content
9 new explicit events.
Pictures added for the "Espa's Secret Lover" and "Rebel Commander" endings.
2 new quests.
A new starting skill that is very useful for getting missing scenes.
A new booster that allows any quest that had all of its stars collected to be skipped.
Gallery now displays a list of quests, their appearance conditions and special event locations.
Various bits of additional dialogue added.
Bug Fixes and Quality of Life Improvements
Changed the booster that accelerated quest progress to one that powers up all allied characters (Since the star skip booster is a much better version of the old one)
Scroll wheel now scrolls much faster in all menus.
Cetra now gains additional lust at the start of each day.
Various small bugs addressed.
Other Changes
Gallery now uses the same post-processing effect as the rest of the game.
Various small adjustments to maps, menus and events.
DOWNLOAD